Meaningfully Inter-Disciplinary
Posted on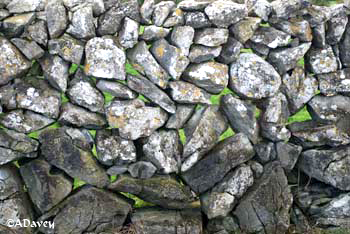 It is supposed to be a good idea for small publishers to focus their products on a specialist area of interest. This of course makes complete sense when thinking about sales, but less sense if it challenges the heart of the enterprise. As people and in previous lives we have had an inter-disciplinary view of the world. This is being carried through into the books and greeting cards quite simply because it matters to us. Alot.

As a teenager, I (Amanda) chose my O-level subjects in order to 'keep my options open'. Opting for a Geography degree retained that mindset, but was inspired also by a passion for glaciers, volcanoes and maps. Studying the History of Cartography involved, for example, learning about paper making and watermarks as well as symbolism.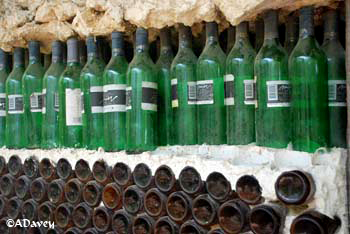 My father and grandfather were civil engineers, my mother, grandmother and great-grandfather were artists. My other grandfather was a maths teacher, son of a clock maker. Our world is full of great variety and more of it intertwines than modern compartmented thinking will allow. Why pay attention to 'transferable skills' and not to having the ability to view a wide screen of life?

At University, I shared a house with History undergraduates. In our third year we were studying some of the same topics in Geography as in History. To my bemusement and horror the steel wall of intellect that was present between the academics studying those subjects was such a profound waste of opportunity to take things further.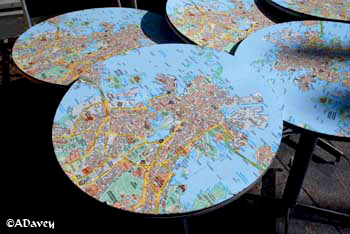 After University the love of maps seemed to provide the best job prospects. This was a little while back, nowadays I would almost certainly opt to use the geomorphology openings that exist now in civil engineering. After gaining sufficient experience to go for it, an opportunity as Map Curator at Sussex University arose. Sussex had a fully inter-disciplinary structure and life was more varied. Visitors to the Map Library came from a wonderful array of subject backgrounds. Following this with training to be a landscape architect, arguably one of the most inter-disciplinary careers that it is possible to be in and the pattern was truly set.

The great writer, Stephen Jay Gould, who was hugely popular in the 1990s, would write on evolutionary theory using analogies from many and various walks of life. His discussion of the stages in the evolution of the typewriter keyboard, from the need to avoid the clashing of keys and its influence on the QWERTY layout, was particularly instructive. It is akin to the old chestnut of asking for directions in Ireland and being told 'if I was going dere, I wouldn't start from here'. Insights can, do and should come from random places.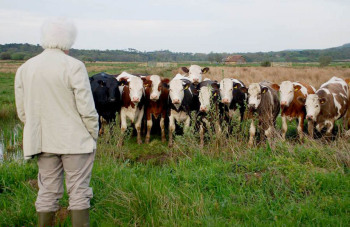 Simon Davey also grew up in a varied world, son of language teachers, nephew and brother of artists. His passion has always been the natural world, but he is interested also in architecture, particularly ecclesiastical architecture. He has lectured on Linnaeus, the Cultural Associations of Plants, as well as on wildflowers, lichens and the birds and animals to be seen at sea. He has contributed to books such as The Bird in Art by Caroline Bugler - which provided fascinating insights into the history and timing of bird species and land in the discovery of Australia.

Our books in the pipeline are hugely multi-disciplinary, they reflect our love of the beauties of this world. A love of the value of good things and the desire to share this love. Good things can come through the natural world, managed landscapes, gardens, art, engineering, architecture, history, inspirational individuals and humour.

New books forthcoming include:
Freckles and Friends: True stories of garden wildlife
Sitting in the Landscape: the churches of the South Downs National park
Francis Rose, Inspirational Mentor
Cristina and the Painter: the story of a painting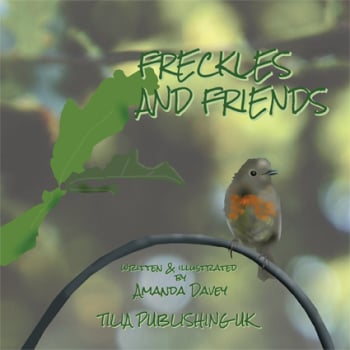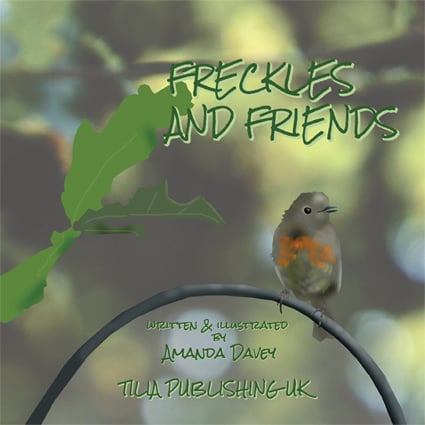 Inter-diciplinary is rather an academic concept in this day and age. Our books and cards are rooted in academic concepts but are written as accessible non-fiction. If any kind friend has a suggestion for a word or phrase less 'dusty' we would be really grateful to hear of it. Polymath is of course one example, but is more appropriate for the intellects of Leonardo da Vinci and Galileo and is used by others about them