Why we send physical Christmas Cards and always have done
Posted on
This morning I read a recommendation from an environmental company to send email Christmas cards in favour of posting real ones. This, of course, is nothing new in this age of paperless this and thats, but now that we are greeting card publishers, it becomes a larger issue than personal choice for us.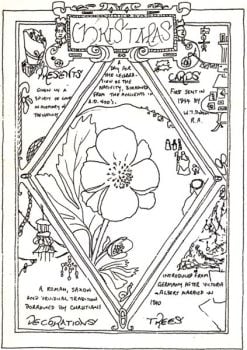 We have sent cards out every year since 1983 that I have designed and usually have really enjoyed the whole process. Over the years the techniques have changed and so have the subjects, but the motives have remained constant. It is really why we have started to make and sell greeting cards. We have a beautiful world in which we live. It sparkles with magical experiences and glimmers with hidden or ostentatious wonders. Throughout the festive season we are bombarded with consumer items and the idea of gifts and presents seems rather tainted at times by the ravenous hordes of companies and shareholders demanding ever higher and greater profits. There are important by-products of this consumer society since many jobs rely on the ability to sell, but it is possible to have experiences in a different way. By focusing on the positive nurturing things that we can do, we make it a richer and happier experience.

We send real cards across the country and across the world, happy with the ability it gives us to value and appreciate the friends that we have made and the business contacts that are valuable to us, as well as the many family members we may not see for years at a stretch. Some friends we have been in communication with for twenty years or more without having met up. This annual tradition of the card sent to wish warmth, hope and in celebration of such a major festival brings these friendships back to fresh memory and the sheer process of sitting and writing their names conjures them up. Receiving cards from them can also be a source of warmth and affection as they also show that they remember us.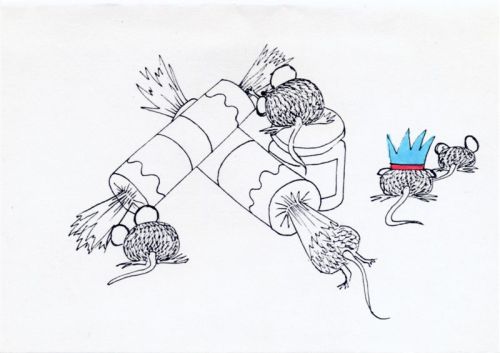 Each year I have also had cause to send cards to contacts where the relationship has taken some form of a knock. The card is, I suppose, a form of peace offering, a reaching out to say that things don't always have to be difficult, without necessarily putting it into words. Some of these have been awkward to do, many have felt courageous, but to date all have been extremely well worth doing. It is something that I would recommend for anyone to do as it is also cathartic.

Email cards gained popularity and at the same time notoriety in the late 1990's. One very crucial tip that IT security experts pass on is to be extremely wary of email links, even from recipients that you think you know. For this reason we have been wary, if not downright suspicious, all along of emailed Christmas cards and may have missed some tender messages as a result. Over the past 18 months this wariness has escalated as friend after friend has 'sent' really iffy-looking attachments when their email systems have been compromised. These files are way more serious a threat than the 1990's virus attacks, as entire systems genuinely become compromised and hijacked. Key logging for online banking is one major threat, but another huge and escalating issue is that of fraud where company invoicing systems are hacked and invoices are sent out with the wrong bank details on, duping the recipient into paying large bills. This threat is very real and the losses have amounted to tens of thousands of pounds. Christmas email messages are likely to contain a considerable threat. For this reason alone we would decide to send physical cards, but happily since we do this already it is not a decision we are called upon to take.


Emailed Christmas greetings are sent with good intentions. What is so sad is that they are also very transient. I think Facebook photographs have more airtime than a Christmas email. An email cannot go on a mantelpiece and be a joy to behold for three weeks or more. This is such a shame. Yes, there are some who just email one message out to their entire address book, but there are many who do take care and send individual messages with love. The contact is appreciated. When the link is clear of any suspicion.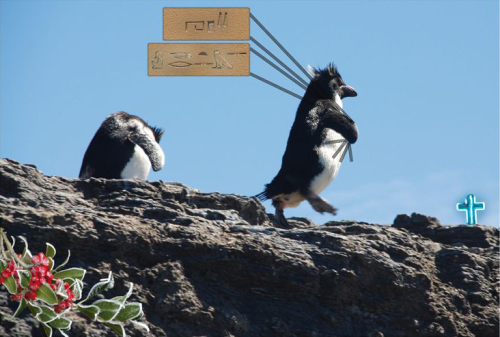 Christmas card design, and that of cards in general, is a constantly evolving scenario. Everyone has their own preference and the appeal of different images is fascinating to assess. In some way, producing one image per year misses the chance to select especially for each person, but it does make sending quite a number straightforward and that allows the contact that the whole thing, for us, is all about.

As a child, my parents had many friends who would send a turgid copied letter that have since become known as 'round robins'. One family, however, would send a poem about their year with the key, thankfully interesting, events of the year celebrated and highlighted. For this reason, after a few years of fiddling about with ideas, each year our cards have contained reference to an event or series of events that have been important in that year. The aim has also been to entertain as well as to be thoughtful and usually decorative.

To celebrate 33 years (oh crumbs) of Christmas card production in the build-up to and early days of Tilia Publishing UK, I am going to put a card a day on our Facebook page throughout the count-down to Christmas Day. Each day there will be an explanation of the concept behind the card and some of the lessons that we have learned from doing them. With 25 days and 33 images, the first few days will have 2 images – which will have the added benefit of skipping quickly through some VERY odd ideas. It would be lovely to have any comments or thoughts that this might trigger in you.